Clinical team
Mark J. Downey, MD
Board-certified Physical Medicine & Rehabilitation
Interventional Spine Physiatrist
As a physiatrist, Dr. Downey specializes in diagnosis and non-surgical treatment of pain-related spinal disorders. He is board certified in Physical Medicine and Rehabilitation (PM&R) since 2007 and uses his comprehensive spine and musculoskeletal training to determine the appropriate line of treatment for a variety of spinal conditions. Specializing in interventional spine, he is able to offer fluoroscopic spinal injection procedures to eliminate spine-related pain and restore normal activities and function.
Dr. Mark Downey is a native of Anniston, Alabama. He has been in practice in Homewood, Alabama for more than 10 years and has performed thousands of spinal procedures to help patients recover from back and neck pain and get back to activity. His practice serves as a referral center for general and complex non-surgical spinal problems in the region. He maintains one of the busiest spine practices in Alabama.
Dr. Mark Downey is a graduate of Samford University in Birmingham. He received his medical degree from the University of South Alabama College of Medicine and completed his residency in Physical Medicine and Rehabilitation (PM&R) at UAB. Following his residency training, he completed additional training in interventional spine procedures making him proficient in cervical, thoracic and lumbar injections. Over the past 2 years, he has become a primary referral source for thoracic and lumbar compression fractures, performing over 100 kyphoplasty procedures in his in-office surgical suite.
Dr. Downey and his wife Kim, live in Vestavia Hills with their three young boys. He enjoys golf, exercise, wake-boarding, and outdoor activities with his family. He spends much of his free time practicing baseball and basketball with his boys. He also serves as a drummer on the praise team at his local church.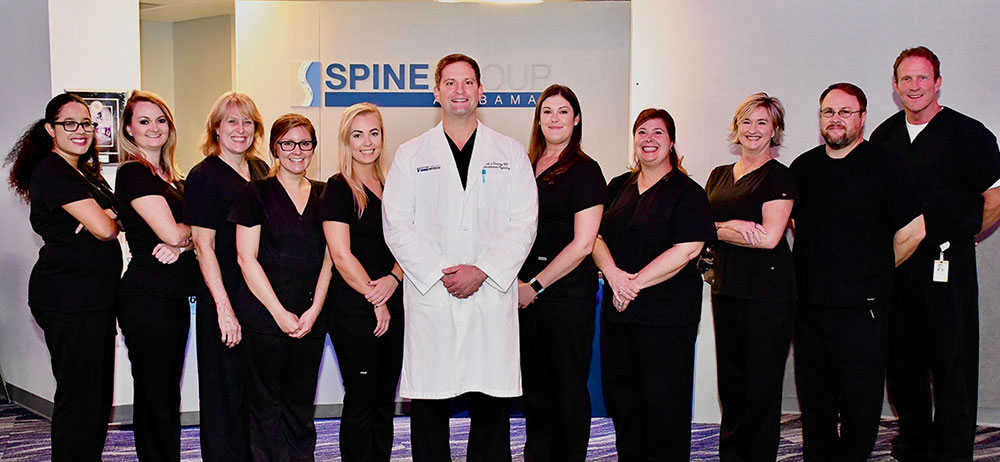 Spine surgery capabilities
If spine surgery is necessary for the treatment of a herniated disc, Spine Group Alabama accesses the expertise of an orthopedic spine surgeon who has performed more than 2,000 successful spine surgeries. This spine surgeon emphasizes minimally invasive approach to reduce the length of the incision to lessen time in the hospital and speed return to activity. For those patients with herniated discs, spine surgery options may include artificial disc replacement for motion preservation as an alternative to spinal fusion for back pain or neck pain.
Spine therapy capabilities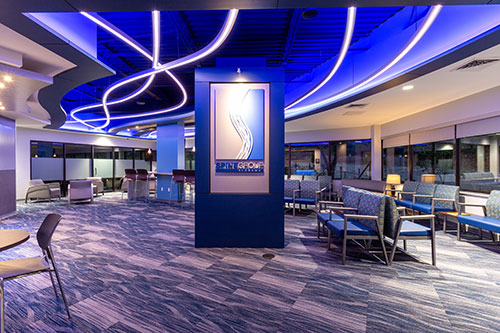 Spine Group Alabama emphasizes nonsurgical treatment for back pain and neck pain where possible. This can include spinal injections that can enable patients to then visit with our affiliated spine therapists. These spine therapists use the Spine Group Alabama Home Remedy Book for back pain and neck pain. The spine specialized therapist also emphasize manual therapy and custom stretches that can relieve pain and make the back or neck more flexible and resistant to future back strain. These therapists can provide a customized home exercise program from this Home Remedy Book.