Alex Cotter, MD
Board-Certified Physical Medicine & Rehabilitation
Board-Certified Pain Medicine
Interventional Spine Physiatrist
Dr. Alex Cotter uses his background in Physical Medicine and Rehabilitation as well as Pain Medicine to provide comprehensive non-surgical treatment for a variety of spinal conditions. Specializing in interventional spine, he offers fluoroscopic spinal injection procedures to relieve spine-related pain and restore patients' normal activities and function.
Dr. Cotter is a native of Mobile, Alabama. He received his undergraduate degree from the University of Alabama and his medical degree from University of Alabama at Birmingham School of Medicine. After completing his transition year at the University of Tennessee Health Science Center in Memphis, he returned to UAB for his residency in Physical Medicine and Rehabilitation, where he served as chief resident. After residency he culminated his training with an ACGME accredited fellowship in Pain Medicine at UAB. Dr. Cotter is proficient in cervical, thoracic, lumbar, and major joint injections using fluoroscopy and ultrasound.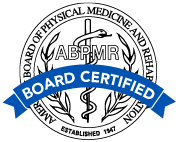 Dr. Cotter strives to improve patients' quality of life and return them to healthy, active living through the use of comprehensive, conservative spine care. As part of his fellowship training, Dr. Cotter is proficient in the use of neuro-modulation for pain relief for cervical and lumbar pain. In 2020, Dr. Cotter joined SpineGroup Alabama in the practice's mission to become Alabama's first Spine Center of Excellence.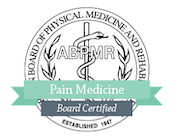 Dr. Cotter and his wife Jacqueline live in Birmingham. He spends his leisure time traveling, hiking, camping and grilling out. He and Jacqueline especially enjoy exploring the country's beautiful national parks. Dr. Cotter has even been known to pick up his trumpet for a Mardi Gras parade in Mobile.